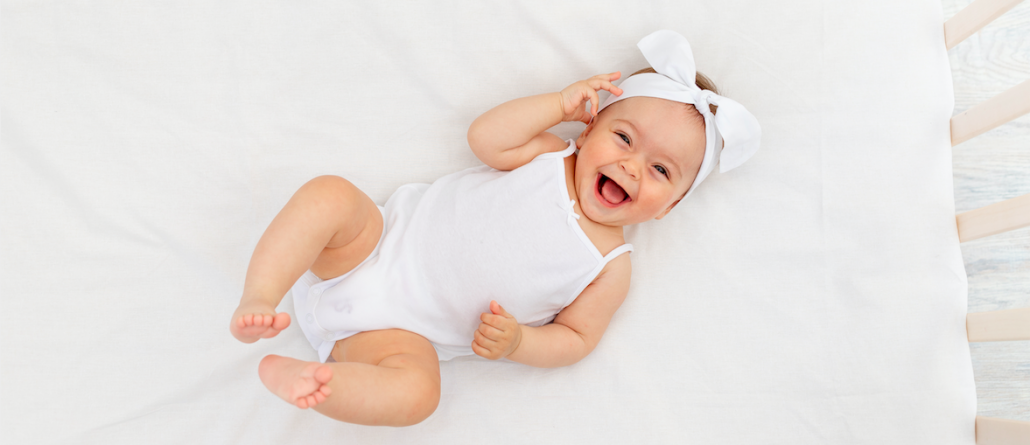 An innovative distributor on a mission to make sure babies have a safe place to sleep
Cribs for Kids is a nonprofit wholesale distributor whose goal is to prevent infant sleep-related deaths by educating new parents and caregivers on safe sleep practices, and by providing cribs to families who otherwise cannot afford a safe sleep environment.
The mission of Cribs for Kids began after founder Judy Bannon, then the executive director of the SIDS Alliance of Pennsylvania, introduced a new "Back to Sleep" campaign in her hometown of Pittsburgh. The goal of the campaign was to ensure new parents were informed on safe sleep environments for newborns, and the results were astonishing. In the years following the campaign, local rates of unexpected infant death decreased by over 50%.
"Back to Sleep" was a success. But Judy knew there was still room for improvement. In analyzing the statistics, she realized that a disproportionate number of sleep-related infant deaths were occurring in economically disadvantaged communities. From this realization, the vision for Cribs for Kids emerged: a non-profit distributor of cribs and infant sleep products that could provide hospitals, social service agencies, and nonprofits with easy and low-cost access to safe sleep products.
Rapid growth and expansion
In the first few years, operations at Cribs for Kids were fairly simple. Staff would drive to local retail stores and purchase hundreds of cribs, which they would then distribute to families in need. But as the organization grew, its operations evolved from its local, grassroots beginnings to a more traditional wholesale distribution model: purchasing, warehousing, and distributing products to end users through partners.
Cribs for Kids signed on as a distributor with major brands and quickly became one of the largest distributors of baby products in the United States. And in 2017, it launched its own flagship Cribette product: a safe, high-quality, portable bassinet.
From its warehouse in western Pennsylvania, Cribs for Kids began distributing to partners around the world. By 2019, it was shipping over 100,000 cribs annually to be distributed to families in need by more than 1,800 partners.
A search for new software
As Cribs for Kids continued to expand, it began to outgrow its existing financial and operational systems. Several disparate solutions had been deployed for financial accounting, inventory control, order processing, and sales management, and these solutions were not connected or integrated.
With no central record-keeping, it became difficult for personnel to determine how much inventory they had in stock in the warehouse, what they should be purchasing, or when a partner was last contacted. Warehouse processes were completely manual, with large LTL/FTL shipments requiring 30-45 minutes of overhead due to the need to prepare and enter data into multiple systems.
Knowing that better software would be critical to their continued growth, the Cribs for Kids team researched ERP systems from industry leaders like SAP and Oracle, but were concerned by the complexity of these systems and the developer's ability to support Cribs for Kids' needs. "We knew we'd be just a number to the large ERP vendors", said Bridget Gaussa, Cribs for Kids' Director of Program Development.
Selecting and implementing Bizowie Cloud ERP
While researching newer, more innovative ERP solutions, Cribs for Kids identified Bizowie as a possible solution. After reviewing a product demo, they were impressed by Bizowie Cloud ERP's intuitive, user-friendly interface and extensive feature set.
"Bizowie offered everything we needed in one place," said Gaussa. "We were so impressed by features like the B2B portal, mobile warehouse management, project management, and contract tracking. And we were confident that if we had a question or a ran into a problem, Bizowie would be there to support us."
Cribs for Kids engaged with a Bizowie Certified Implementation Partner, whose experienced ERP implementation team worked closely with Cribs for Kids over a 12-week period to migrate data from their legacy systems, configure Bizowie instance to meet Cribs for Kids' needs, and ensure that its team was fully trained on the software.
Though nobody knew it at the time, the timing of the implementation was critical: Cribs for Kids went live with Bizowie just weeks before the COVID-19 pandemic began. "We would have been shut down and unable to do our jobs without Bizowie," said Gaussa. "The software allowed us to continue functioning with our entire team working from home."
Cloud ERP provides more room to grow and innovate
Implementing Bizowie Cloud ERP has provided immediate relief from operational complexity and headaches. "What used to take us 30 to 45 minutes can now be done in 3 to 5 minutes", said Gaussa. "We can get so much more accomplished with half our staff working remotely."
True to its history of innovation, Cribs for Kids isn't using all that saved time to relax. Instead, it has been able to expand their mission and increase its efforts in educational programming. And in 2020, it launched Ette Cetera, a subsidiary that sells their products directly to retail consumers, with 100% of the proceeds funding its mission.
Empowered by Bizowie solutions, the Cribs for Kids team can focus on what they do best: ensuring every baby has a safe place to sleep.
https://bizowie.com/wp-content/uploads/2021/02/Screen-Shot-2021-02-12-at-5.09.29-PM.png
509
1177
bizowie
https://bizowie.com/wp-content/uploads/2018/07/bizowie-resized.png
bizowie
2021-03-02 20:48:15
2023-02-22 20:32:33
Case Study - Cribs for Kids (Wholesale Distribution - Baby Products)